When it comes to fragrance I am VERY VERY particular! I have only come across a handful of scents in my years of wearing that I've thoroughly enjoyed! That being said, enter the new Louis Vuitton 'On The Beach' fragrance! 'On The Beach' is a new unisex fragrance created by the Maison's master perfumer, Jacques Cavallier Belletrud! I first and foremost love that this is marketed and described as a unisex fragrance. Considering we are in the genderless era it only makes sense. Second, we must talk about the scent itself! 'On The Beach' really embodies it's name featuring notes of yuzu, neroli, and aromatic herbs. It's a fresh burst of the perfect day to night fragrance that will undeniably have people asking "what are you wearing!?"
To accompany the launch of the new fragrance Louis Vuitton has created an animated film complimenting the work of contemporary artist Alex Israel . Following a west coast surfer girl with her signature Louis Vuitton surfboard, the animated video connects carries the west coast vibe, showcasing the 'On The Beach' vibe in a fun and definitely summery feel.
The fragrance really is the epitome of the freshness of being on on the beach. And of course because the creative team at Louis Vuitton does everything so grand and luxurious, the fragrance has been accompanied by a new surfboard and made-to-order fragrance trunk to complete the experience of a summertime escape.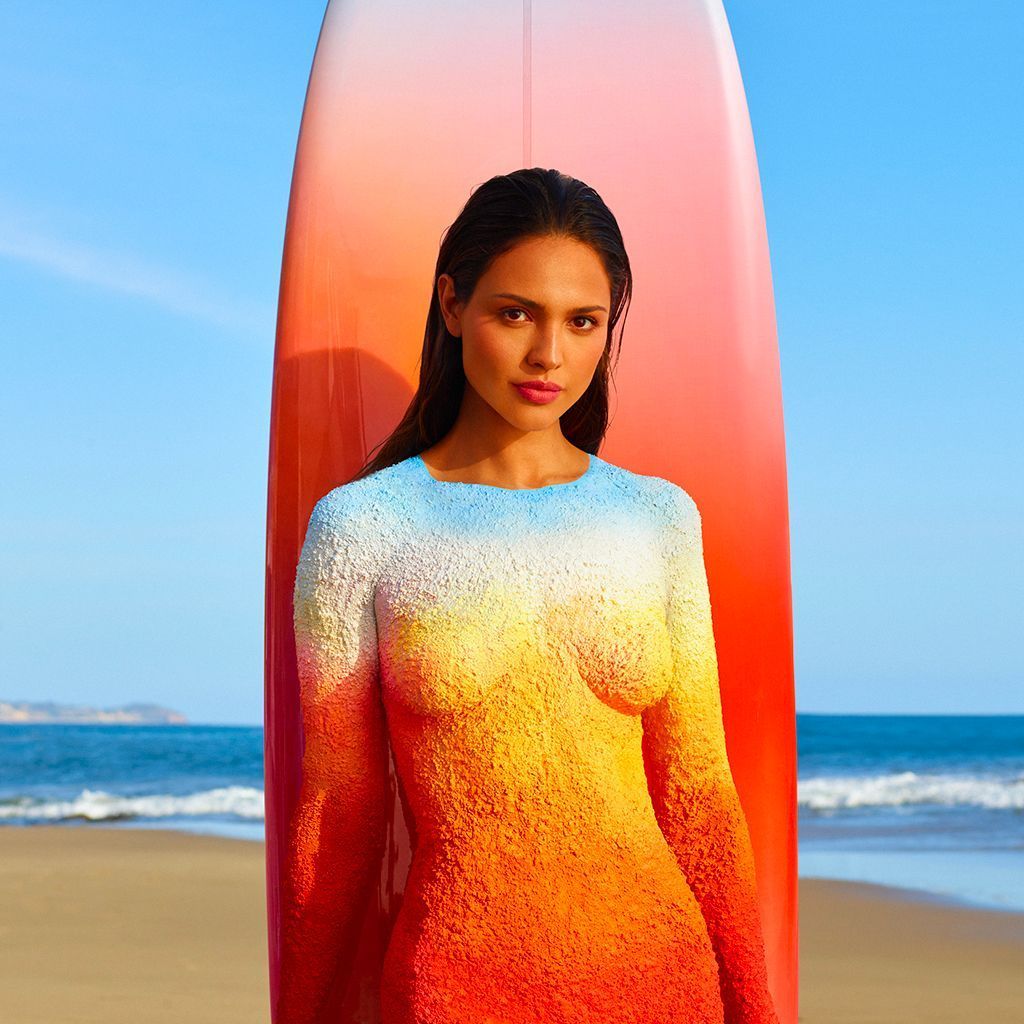 Learn more about the new Louis Vuitton 'On The Beach' fragrance here