This is this weekends, outfit inspiration..
Im seriously having some weird fixation with
Studs & vets.. Not to mention those effin
Jimmy choo boots..
Anyways.. Rihanna is pretty much the epitome
of what i want to mimic but in more of a
Prince-Michael JacksonxThriller Look..
I guess i am a giver-inner of this studded trend
that is taking place just about everywhere in todays world..
But if im going to do it..
im going to do it right!!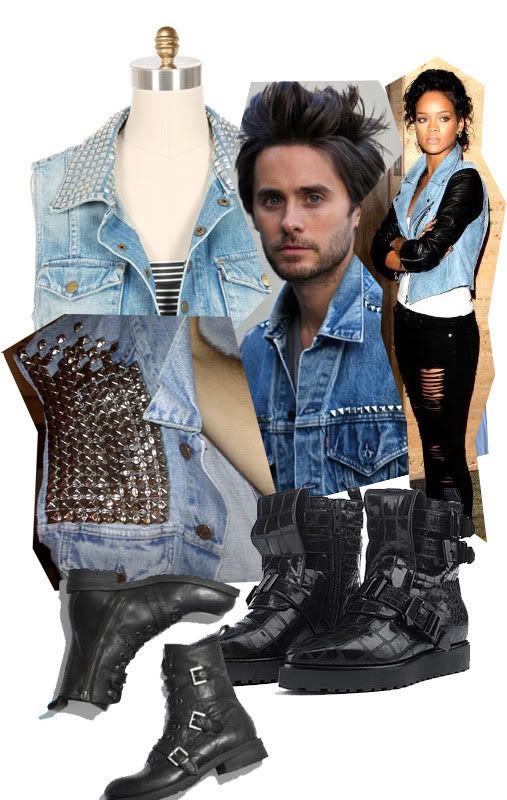 Lets see if i can pull it off!!
(Well duhh obivously i can!!)
Or find the things to make it pop..
Oh .. And ive been looking for packets
of Studs to DIY.. Anyone know where i can find??
FML..